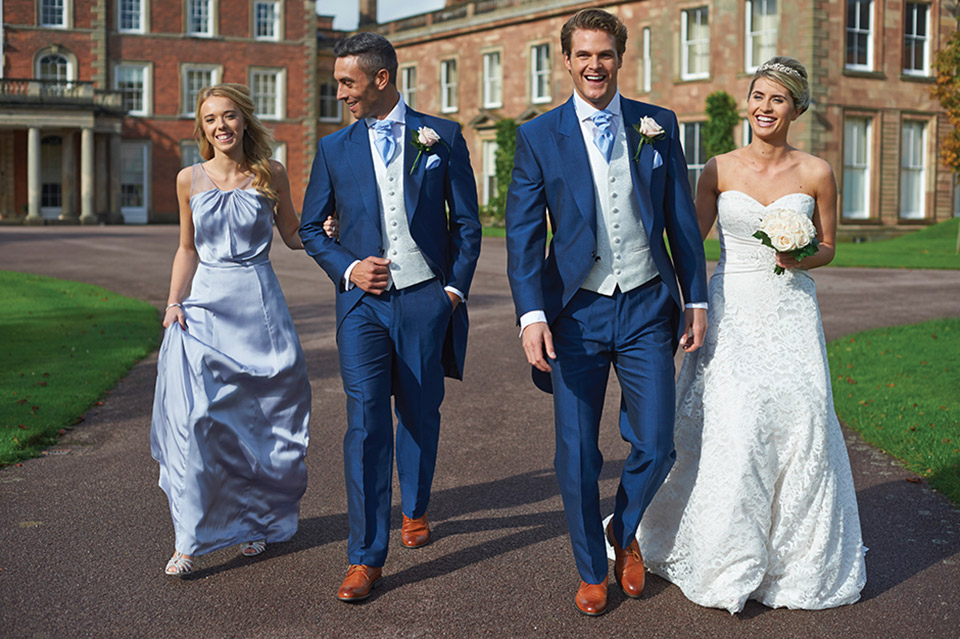 Suit Hire in Newbury Berkshire
Whether it's for a wedding or a special event, we have the formal menswear you need to hire. We also have an extensive range that you can purchase, so you're set either way.
Our comprehensive range is mostly in stock and readily available for you to try on.
We also keep a range of accessories in stock to ensure your outfit is fully accessorised. For more detailed information on Suits Newbury's suit hire services please click on the sections below.
Suits Newbury is an independent formal Menswear Hire Specialists in Newbury, Berkshire specialising in Wedding Suit Hire.
We have a comprehensive stock of both retail and hire, almost all of which is held in store, and readily available. Whatever your requirements we have what you need, for hire, or for purchase.
We regularly update our stock, in line with current fashions, yet maintain the classic range of gentleman's formal wear. We also stock a range of Accessories that include:
Waistcoats
Ties
Neckwear
Hats
Footwear
Cufflinks
Plus so much more.
Our service is friendly and professional and we take a personal approach to sizing and garment selection. Our aim is to provide informal advice, through our experienced and knowledgeable staff.