Highland Wear for Hire
We offer an extensive range of Highland Wear for Hire including Highland Clothing and numerous family tartans.
Highland Wear is increasingly becoming very popular at Weddings, Burns Night, New Years Eve and other functions.
You can view samples of our Highland Wear in our showroom. Alternatively why not give us a call on 01635 33455 and give us the tartan name. We'll do our best to find it for you.
All of our Highland outfits are incredibly competitively priced and start at around £85.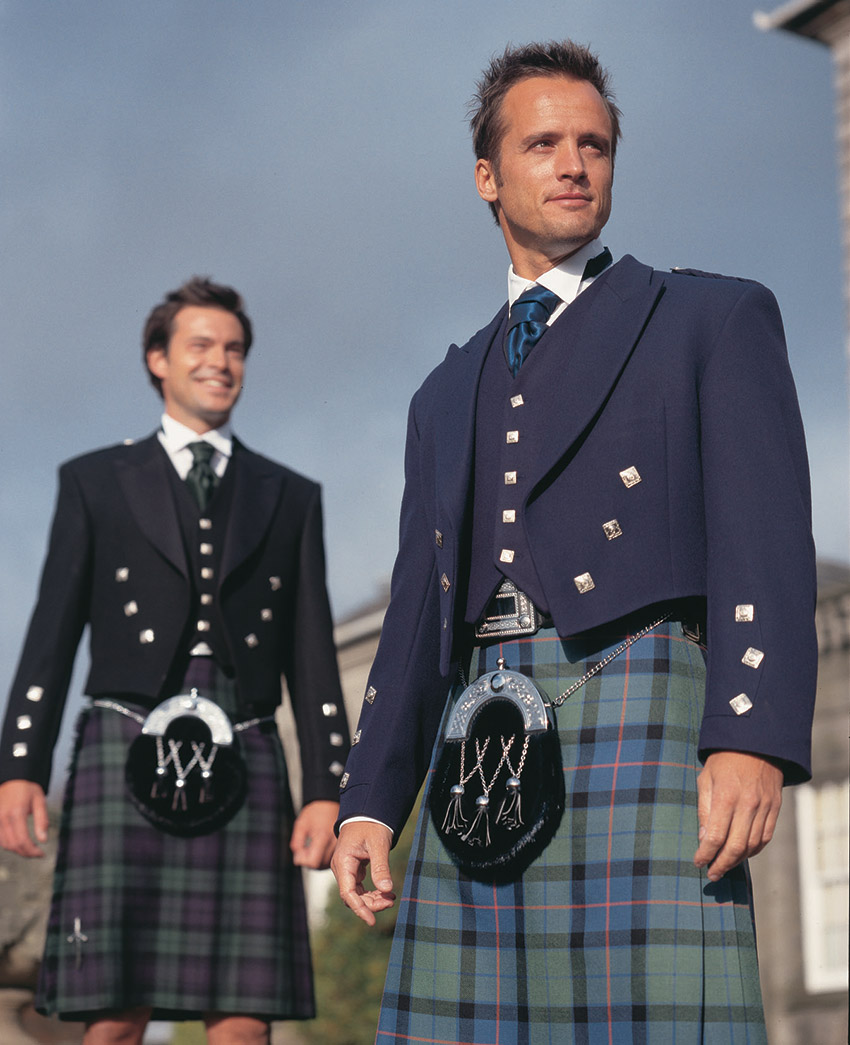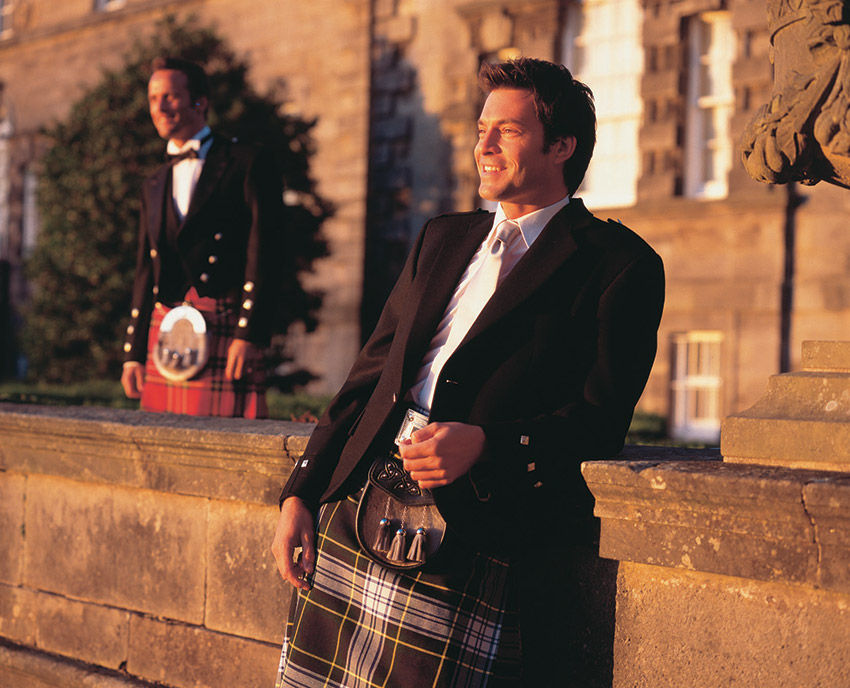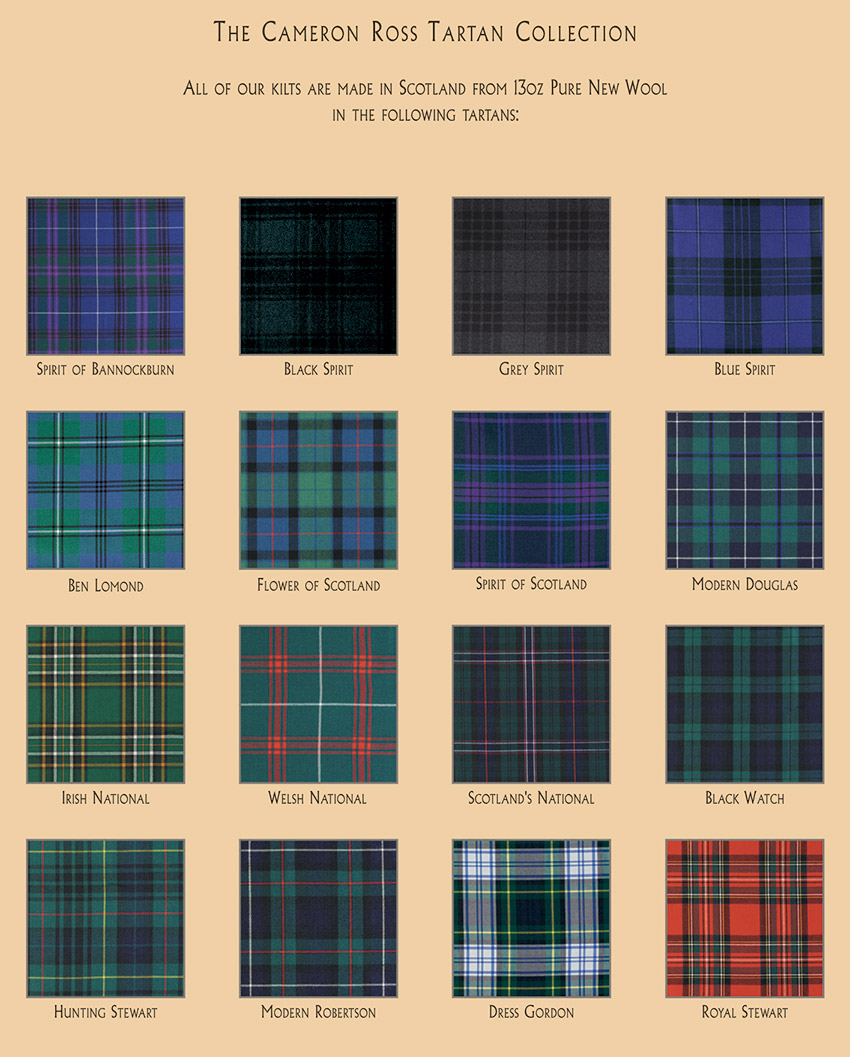 The Highland Wear Collection by Cameron Ross of Scotland is a stunning range of traditional and contemporary formal Highland Wear.
We are proud official distributors of the Cameron Ross Highland Wear range and can provide any item from the Highland Wear range.
Suits Newbury can offer a choice of Modern Tweed, Argyll or Prince Charlie jackets. We can also supply you with a variety of tartans and waistcoat styles. We will endeavour to find the look your aspiring to! Also, why not ask us about the extra items you need to complete your outfit. Whether that be sporrans, skean dhus, shirts or shoes, we can kit you out with the lot. That's why our Highland hire is the number one in Berkshire.