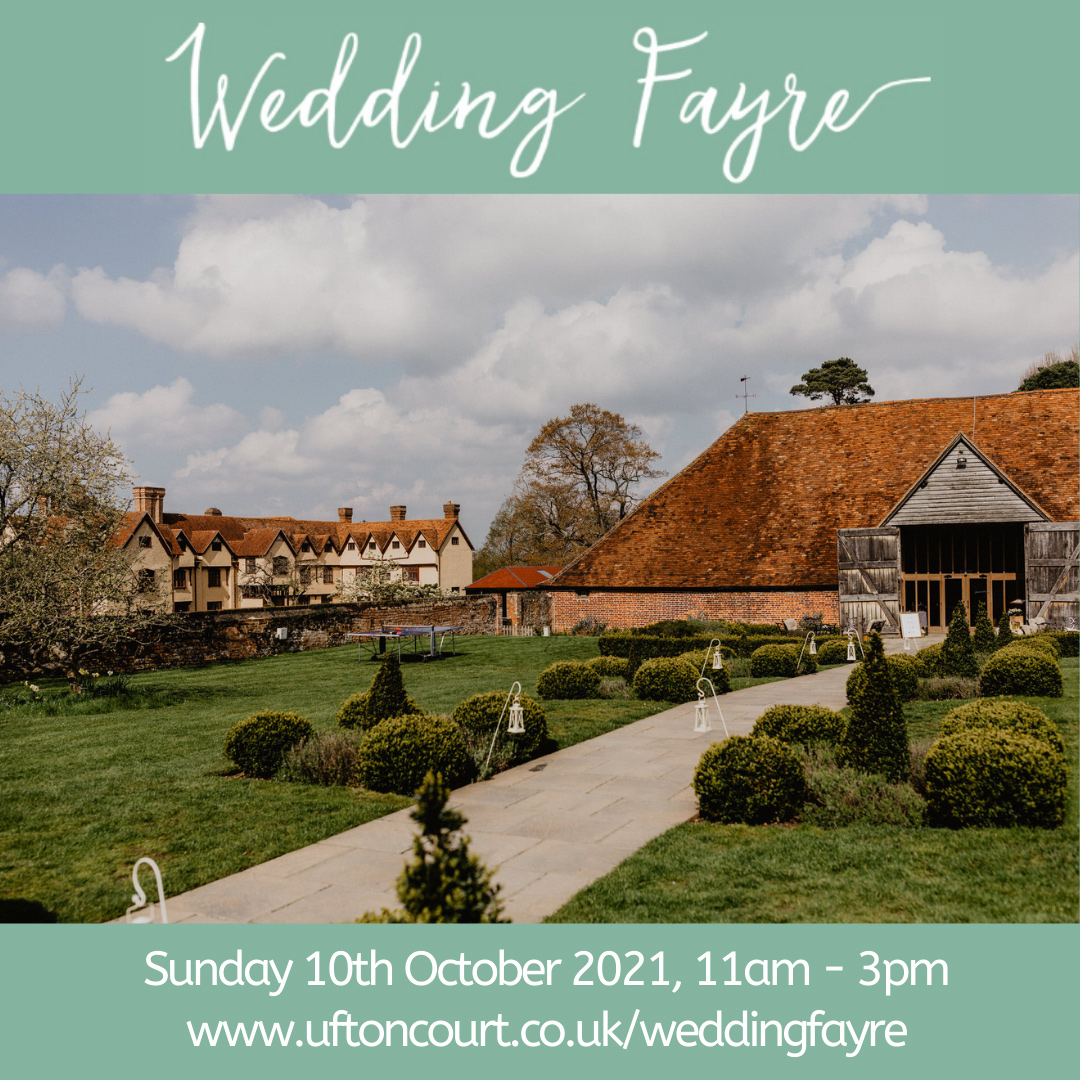 We'll be exhibiting at Ufton Court Wedding Fayre on Sunday 10th October!
Along with us, there will be a fantastic range of suppliers attending.
You'll even have the chance to take a goody bag away.
Regsitration for attending couples can be found at this link
www.uftoncourt.co.uk/weddingfayre
We hope to see you there!
We'll keep you updated on any more Wedding Fairs in Newbury and the surrounding areas throughout the rest of 2021 and into Spring 2022.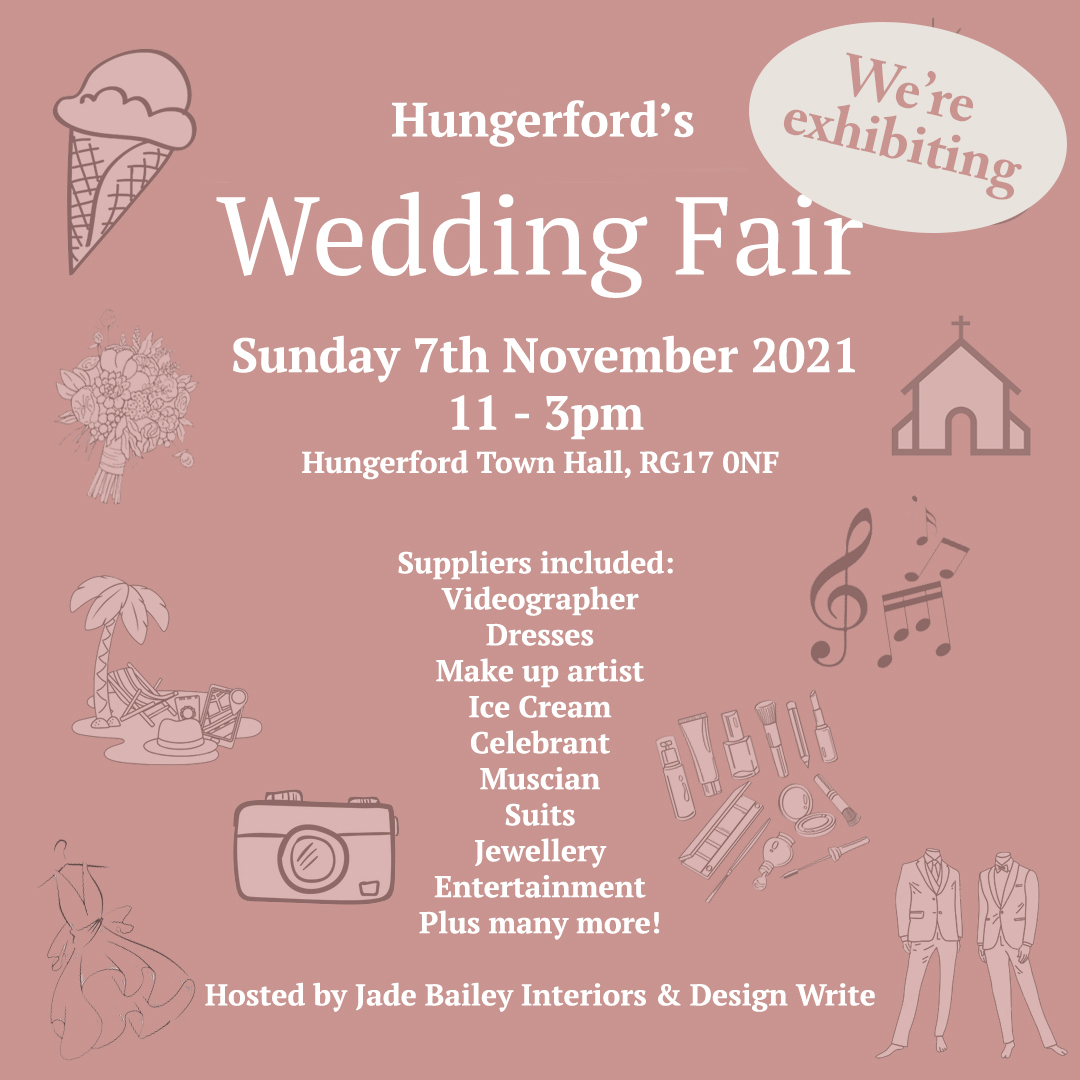 We will be exhibiting at Hungerford's Wedding Fair.
The event takes place on Sunday November 7th between 11am and 3pm at Hungerford Town Hall.
The event is a FREE ticketed event.
This will mean that you will have plenty of time to chat with all the fabulous wedding suppliers.
You're free to spend as much time as you want there.
To book your time slot please click on the link below where you'll be able to register and find out more information.
N.B. Entry will be by pre-booked ticket only.
We hope to see you there!
https://www.eventbrite.co.uk/e/hungerford-wedding-fair-tickets-162803891823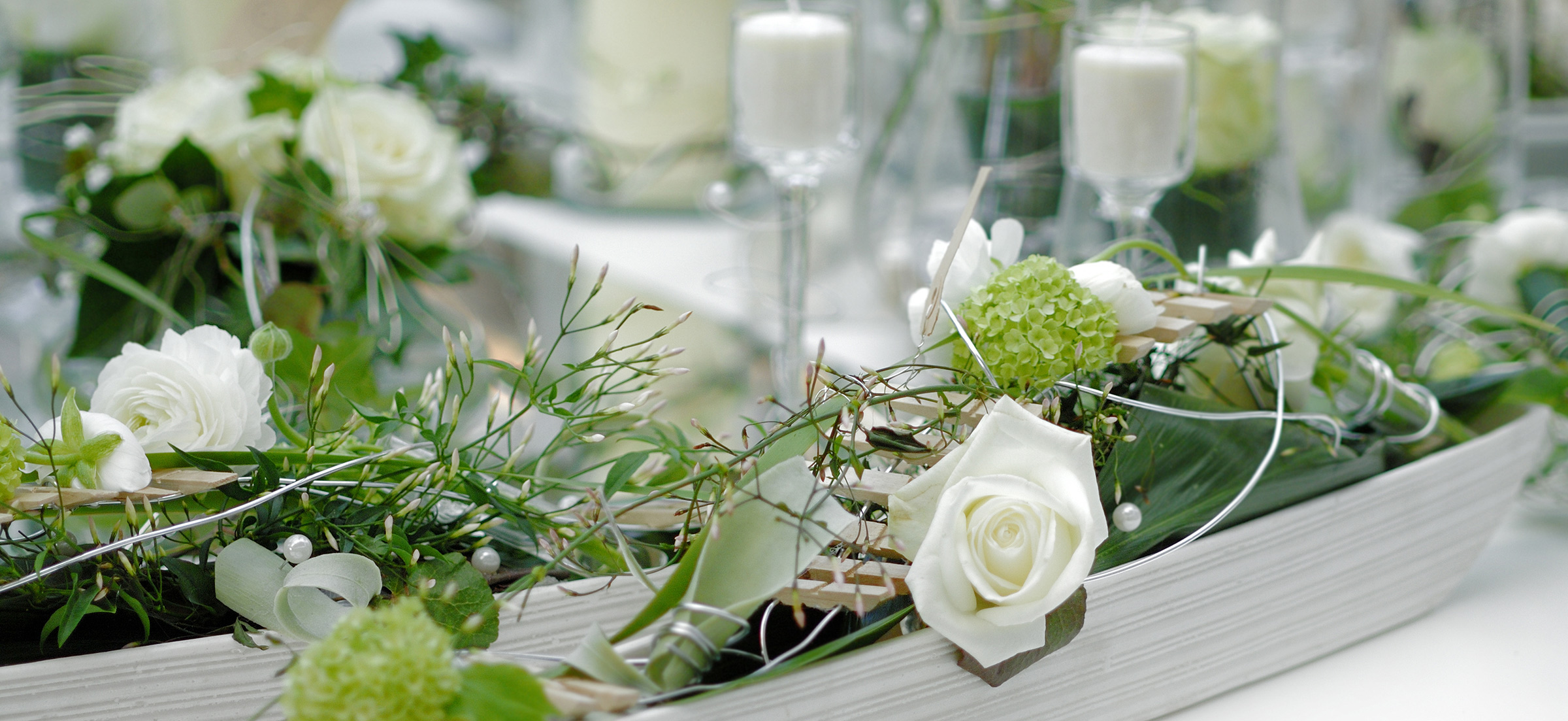 Ordinarily, we would be listing all of the Wedding Fairs in and around Newbury that we normally exhibit at. However, due to the spread of the Coronavirus (COVID-19) it is unlikely that many planned wedding fairs will go ahead. As soon as all the chaos has calmed down, then we'll start listing the events and fairs that we will be appearing at. Please keep checking back to this page as we will update it as restrictions are lifted.