Our Ties & Waistcoats Hire offering includes a wide range of styles and colours, all at incredibly competitve prices.
We stock over 35 different waistcoat designs, in all sizes from boys to large gentlemen. We have two price ranges of waistcoat, the designer collection and the superior silk.
To compliment these, we offer over 50 colours of tie/cravat. We also offer a free tie/cravat making service. To find out more about this service, call us now on 01635 33455.
Waistcoats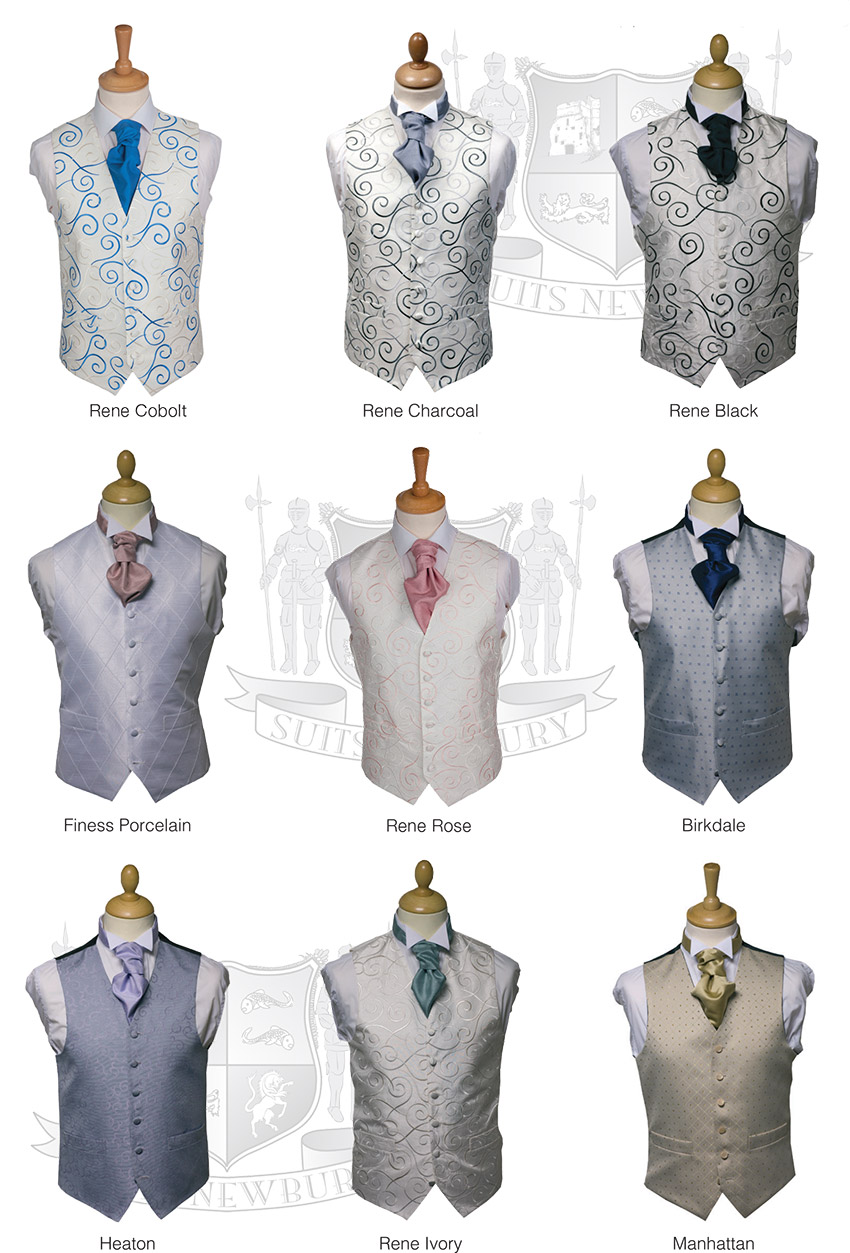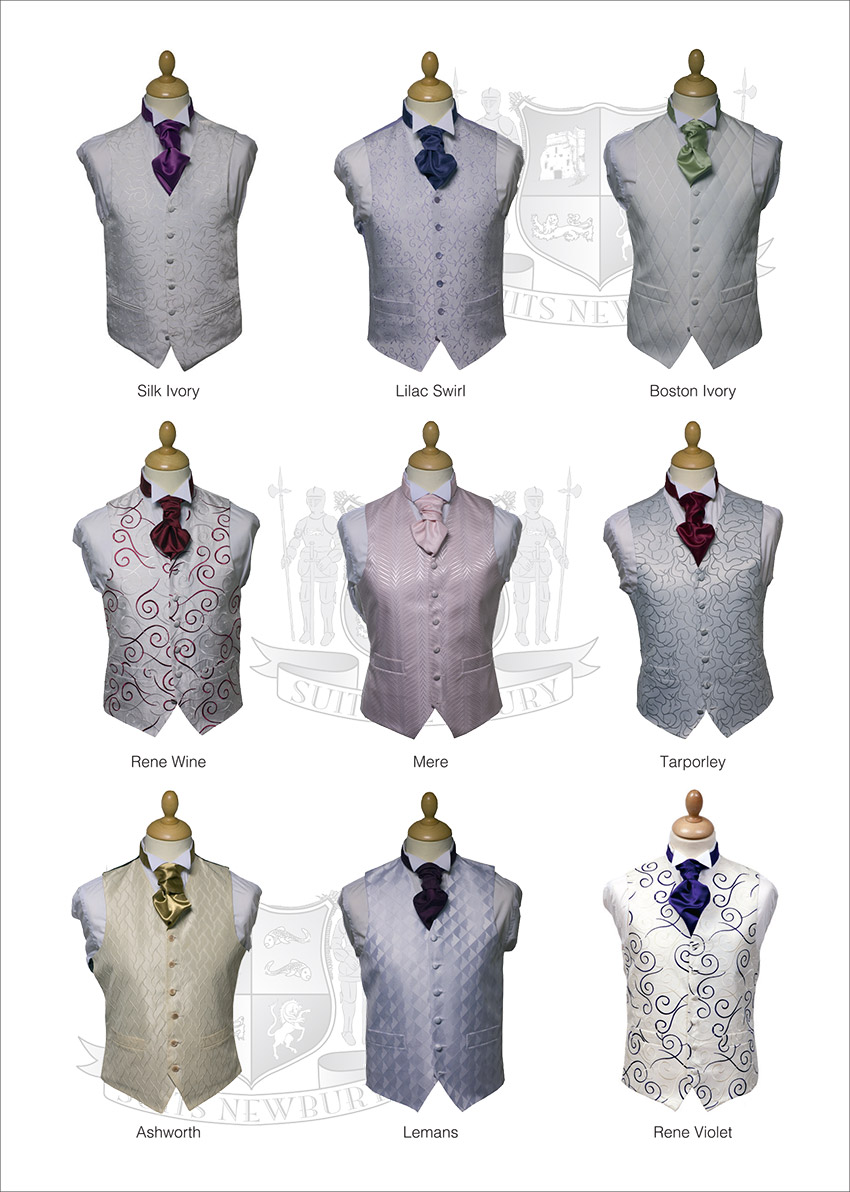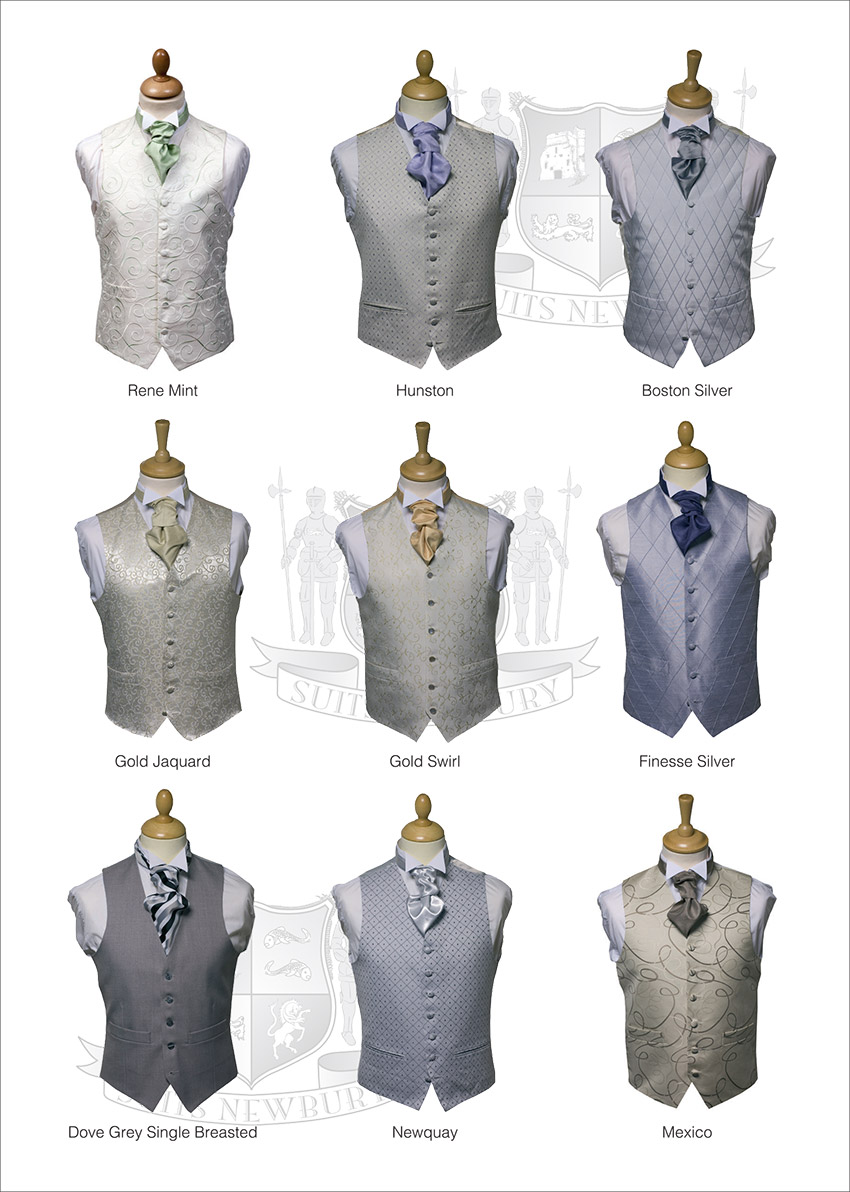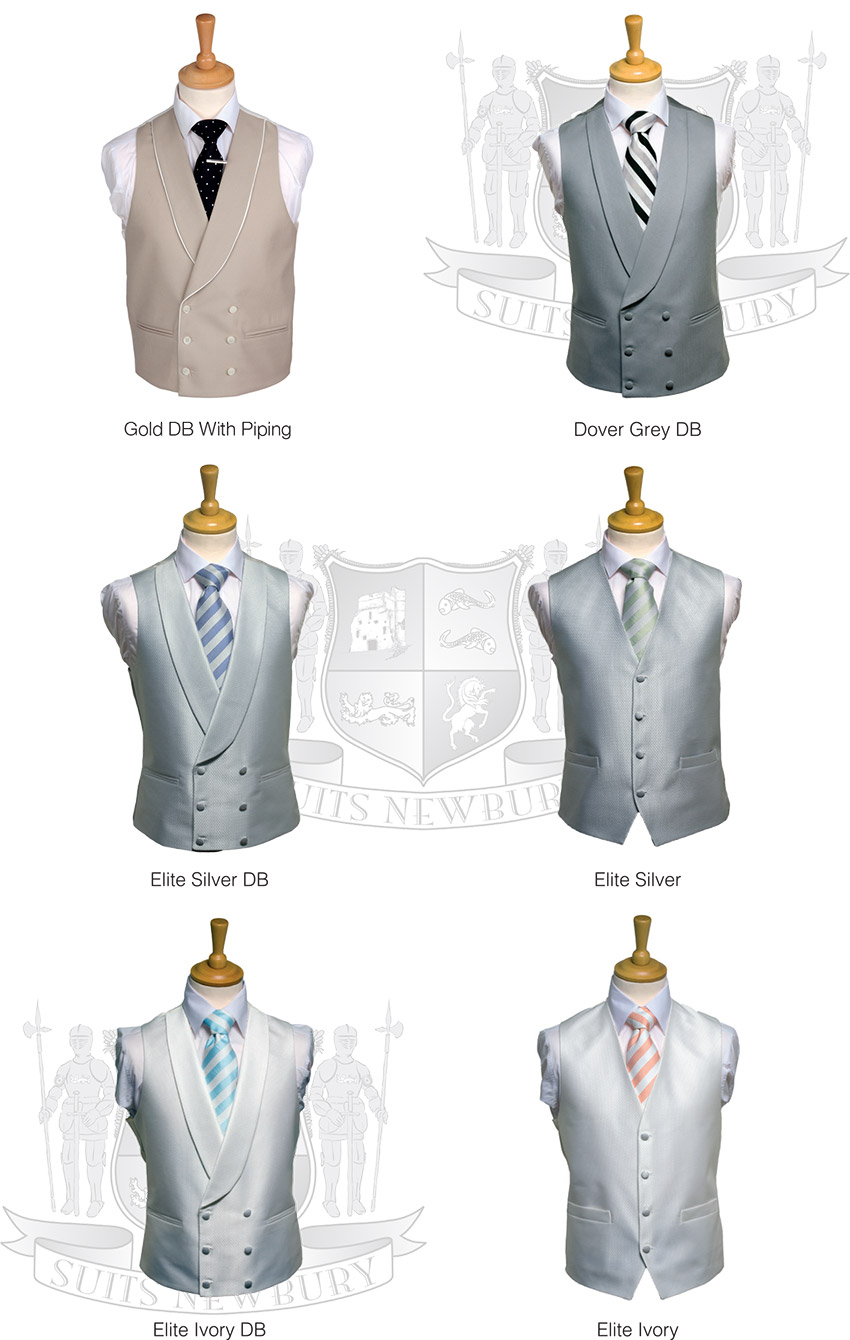 Ties & Waistcoats Hire from Suits Newbury