Evening Wear Hire
We hold an extensive range of evening wear for hire at our showroom, where you can try on the actual garments you might be wearing, as opposed to being sized with a tape measure. This eliminates the guesswork element out of hiring a suit from a larger company that holds it's stock in a warehouse.
You can also be assured that our stock is maintained to the highest standard, and professionally cleaned. We constantly update our ranges too to keep you looking your best, whatever the event may be.
Our experienced staff will advise in all aspects of the process, and our 30 waistcoat designs, 30 tie colours, many evening suits and accessories will ensure you have a wealth of choices for your event.
Student proms and leavers events need not be expensive if you take advantage of our special offers, visit the School Prom section of the website.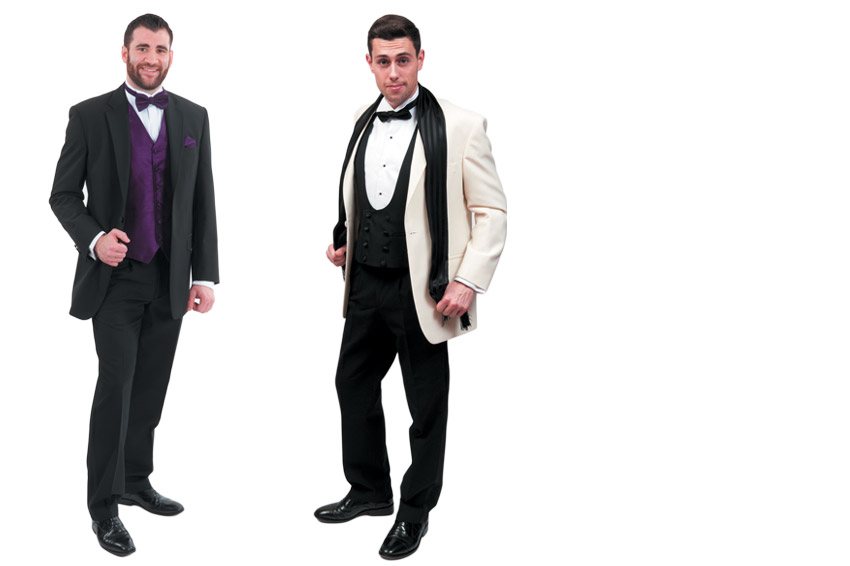 To assist in these difficult times we are offering any new bookings taken for Wedding Hires for later this year a 20% discount on all stock garment hires. We're also offering a 20% discount on all purchases of suits and stock in our shop.
Call 01635 33455 to book an appointment. We can also be contacted via e-mail on enquiries@suitsnewbury.co.uk, we'll get back to you as soon as possible.