We have an extensive collection of Neckwear Colours across several different material variations. Below you'll see the colours available in each of the different material finishes we can provide. As you can see you're spilt for choice so there should be no problem matching the perfect colour to your suit or her dress.
Neckwear Colours Polyester Dupion, available in all neckwear styles.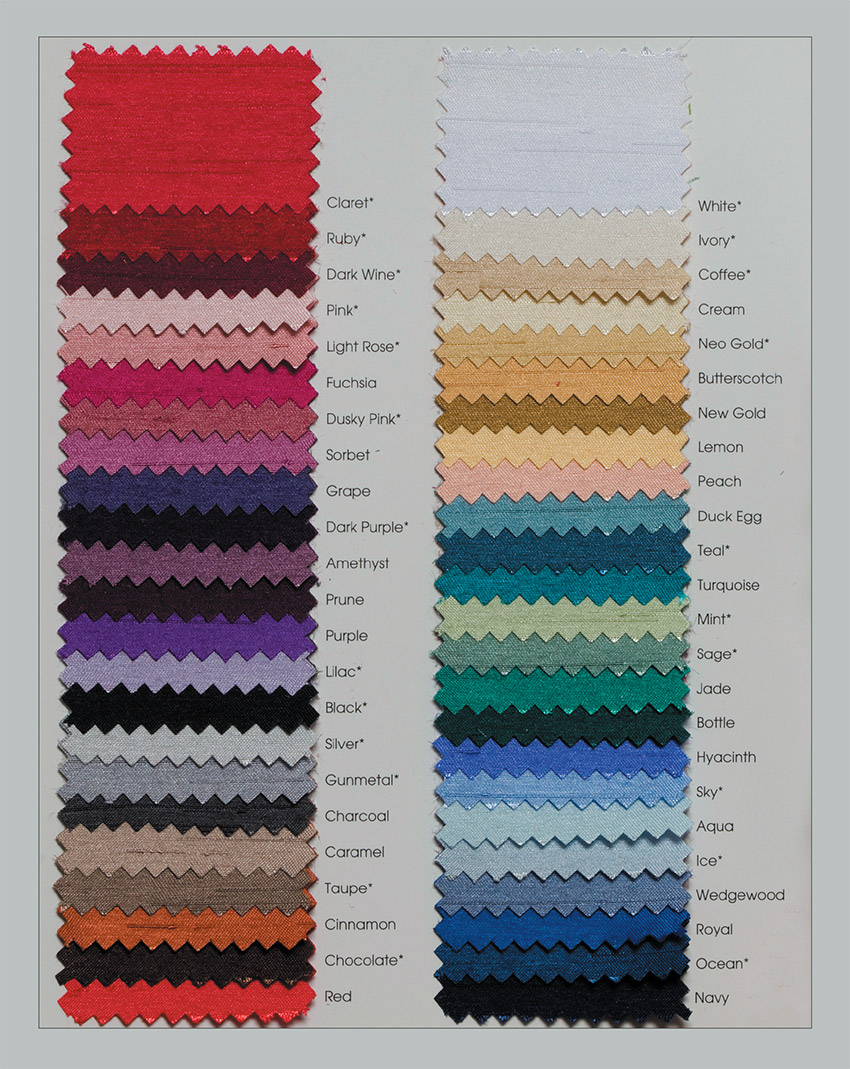 Neckwear Colours Polyester Satin, available in all neckwear styles.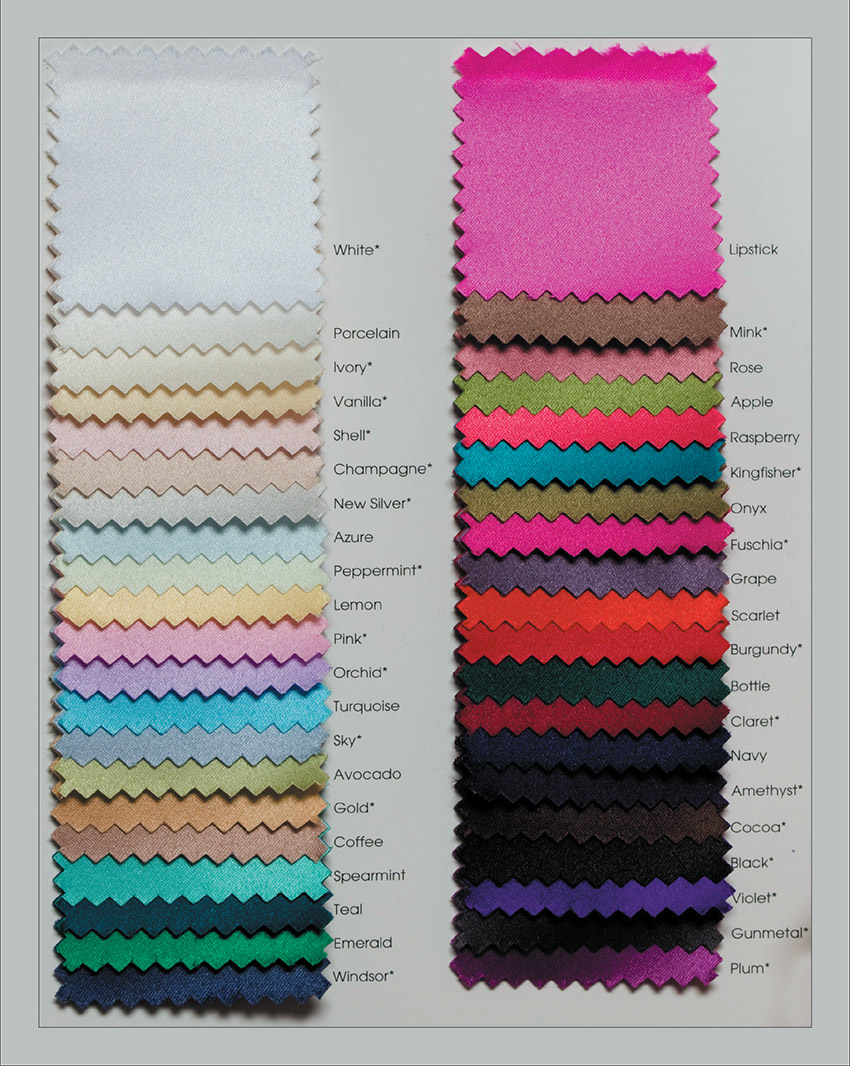 The colours available to compliment The Elite Range of waistcoats.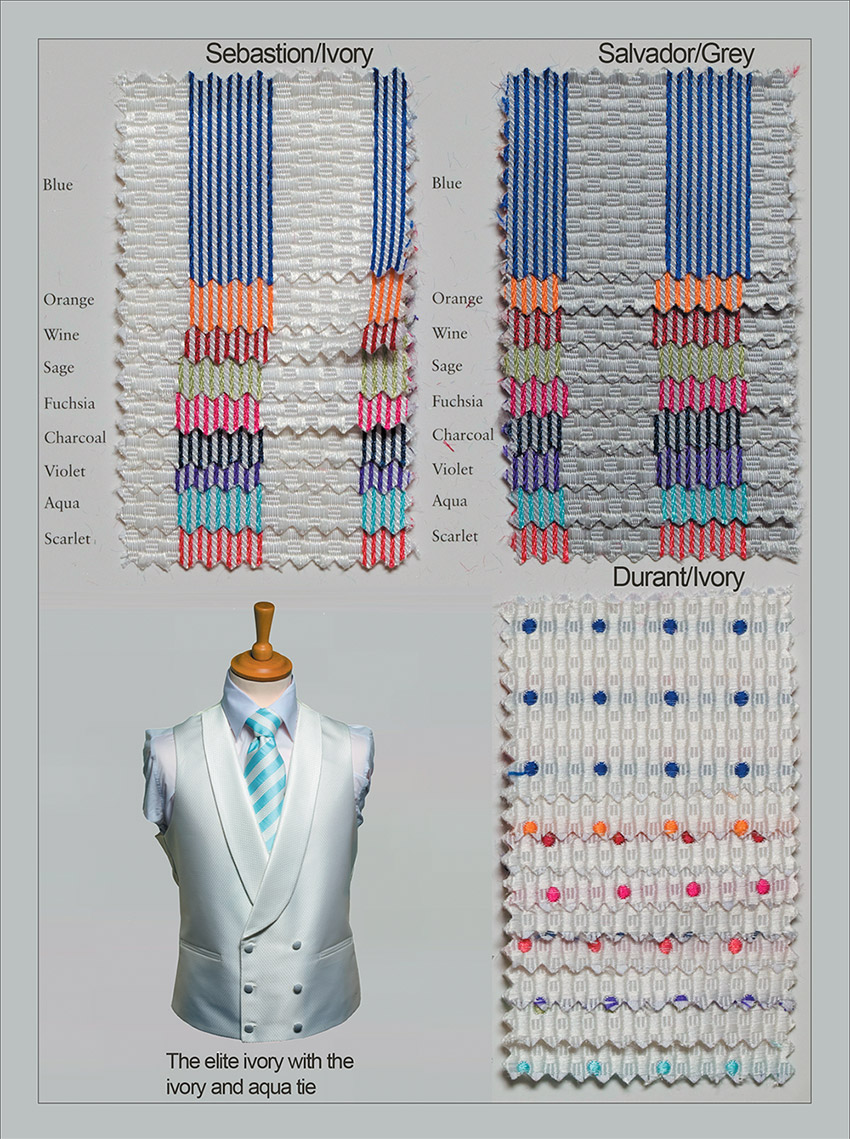 Suits Newbury is an independent formal Menswear Hire Specialists in Newbury, Berkshire specialising in Wedding Suit Hire.
We have a comprehensive stock of both retail and hire, almost all of which is held in store, and readily available. Whatever your requirements we have what you need, for hire, or for purchase.
We regularly update our stock, in line with current fashions, yet maintain the classic range of gentleman's formal wear.
To enquire about Neckwear styles and colours from Suits Newbury, please call 01635 33455 to book an appointment. We can also be contacted via e-mail on enquiries@suitsnewbury.co.uk, we'll get back to you as soon as possible.