It's the little things that make a big impression!. That's why we stock a huge array of Accessories to hire at Suits Newbury. We offer an enormous range of different accessories to hire with your outfit. So, there should be something for everyone!
You can choose from our range that includes Bow Ties, Pocket Watches, Top Hats, Cufflinks, Tie and Cravat pins… In other words, anything you could possibly need is available on request in our showroom. If you are interested in what we have available, call us on 01635 33455, we'd be happy to help.
As part of our Accessories to hire range at Suits Newbury, we stock the highest quality gentleman's shoes, polished and maintained professionally, and are available in half sizes to ensure complete comfort for you. These are held in our showroom and are available on request.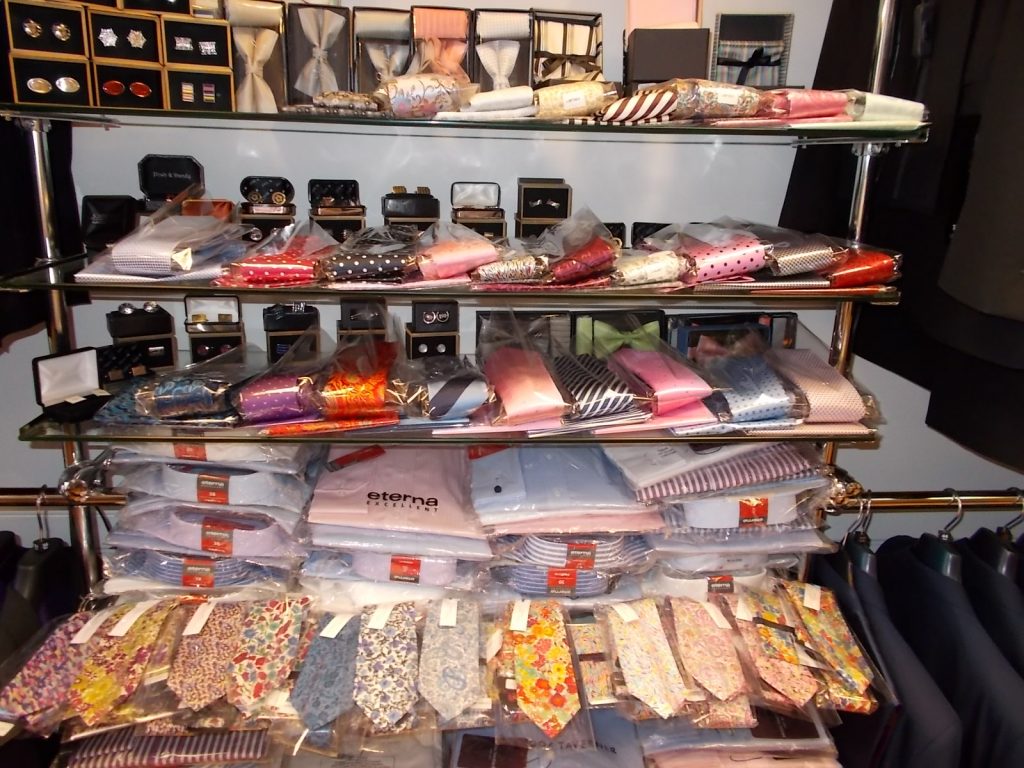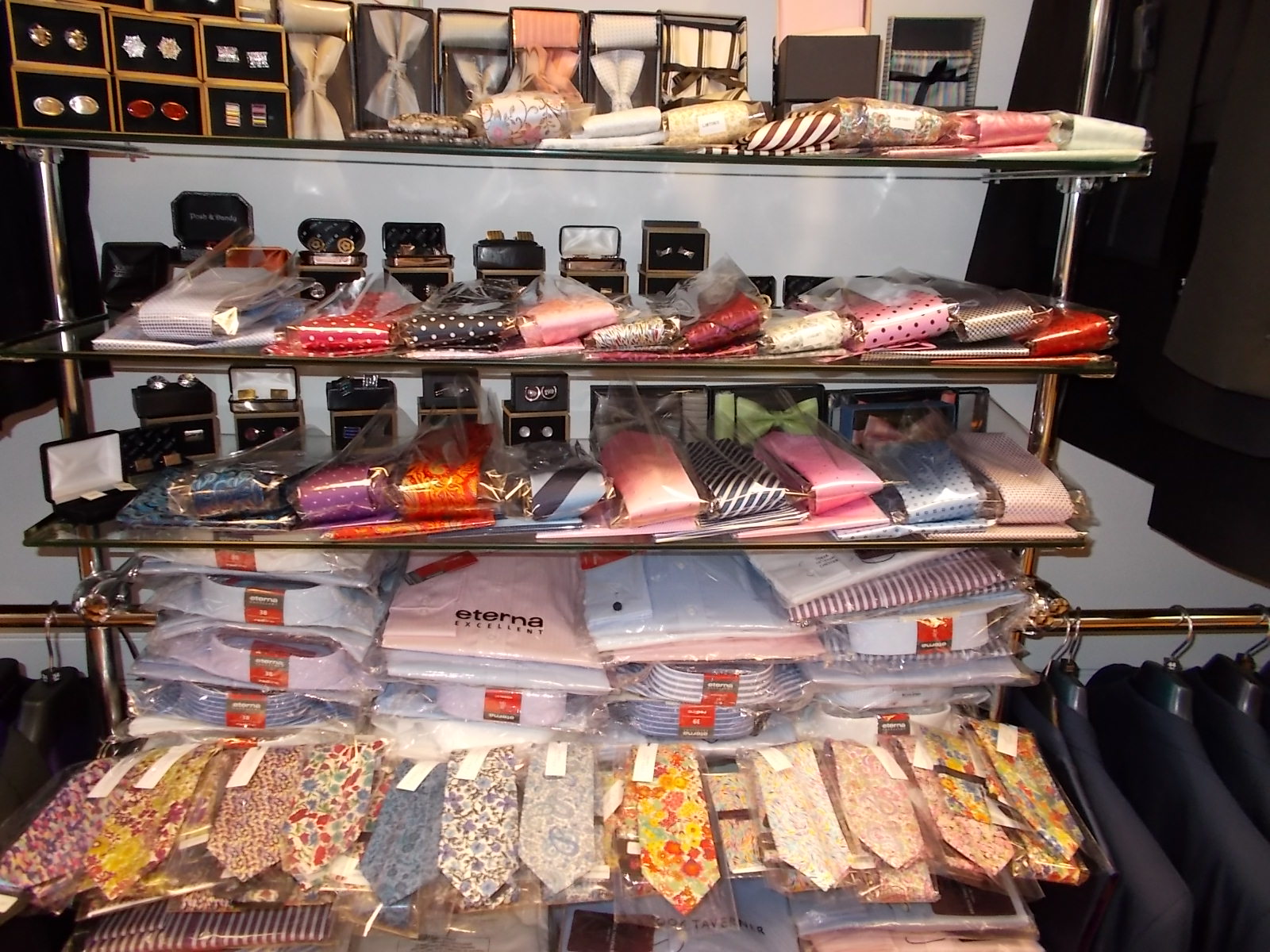 Suits Newbury is an independent formal Menswear Hire Specialists in Newbury, Berkshire specialising in Wedding Suit Hire.
We have a comprehensive stock of both retail and hire, almost all of which is held in store, and readily available. Whatever your requirements we have what you need, for hire, or for purchase.
We regularly update our stock, in line with current fashions, yet maintain the classic range of gentleman's formal wear. We also stock a range of Accessories that include:
Waistcoats
Ties
Neckwear
Hats
Footwear
Cufflinks
Plus so much more.
Our service is friendly and professional and we take a personal approach to sizing and garment selection. Our aim is to provide informal advice, through our experienced and knowledgeable staff.