Whatever the function, whatever the size, we offer an outstanding range of Morning Wear at Suits Newbury. We have traditional and fashionable garments to suit all occasions.
We hold Morning Suits, Tailcoats, Frockcoats, Prince Edward Jackets, Lounge Suits and lots more, all in store and ready for you to try on, which is the way we do things at Suits Newbury.
Because of our massive range of stock, all at hand, we set aside an hour for you where you can try on absolutely anything, and be sure that all avenues have been explored. This method means that you can be sure you've made the right decision for your big day.
Don't risk such an important event being mishandled. We can dress from ages 4 to 104, and have had experience of both!
We have dressed thousands of weddings since opening our doors in 1999, and we're proud of our great results and rapidly growing reputation. You deserve the best, and with our Morning Wear Suits Newbury is the best.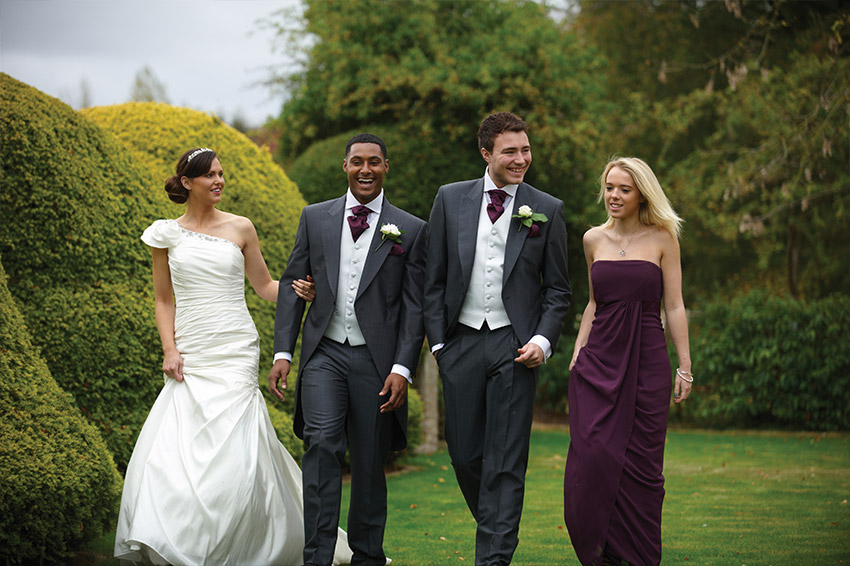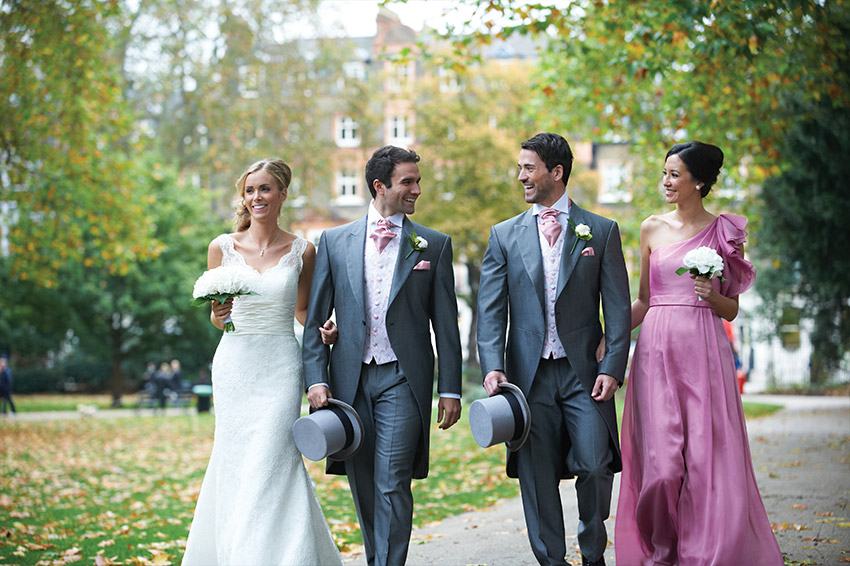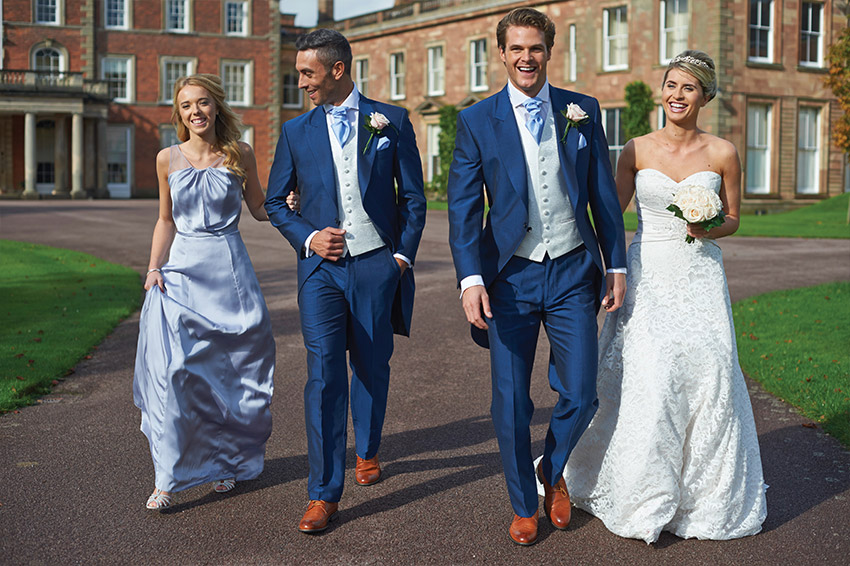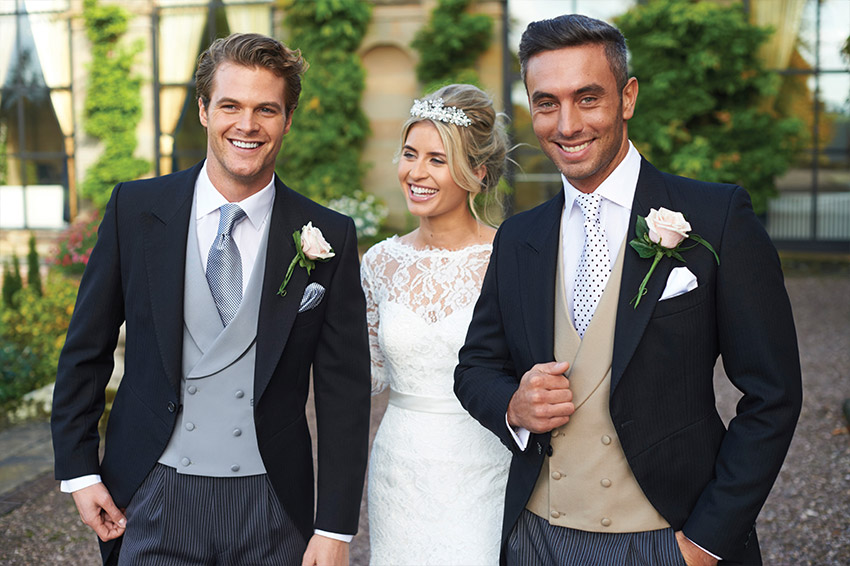 Our traditional Tailcoat (or morning coat) is one of the most commonly chosen style of wedding suit for grooms here at Suits Newbury. The style of the jacket is a single-breasted jacket with buttons in the middle. The jacket then curves gradually away to form two tails at the back. (Did you know? The name Morning Coat originated from the practice of gentlemen in the nineteenth century riding a horse in the morning with a cutaway front!). We've hundreds of styles available in stock and ready for you to try on.